Apparel and Merchandise
The Club has a wide range of apparel to suit all all tastes, shapes and sizes.
All garments will be embroidered with the Devonport Yacht Club logo on the left hand side of the garment.
Boat Name. If you would like this embroidered on your garment, please indicate on the order form. Additional cost $10.00 per garment.
Sizes and measurements of each garment are indicated on the order form.
Please complete an order form and submit your payment either by cheque, internet banking, credit card or EFTPOS at the bar.
Postage - to be included unless you are able to collect from the Devonport Yacht Club.
All prices indicated include GST.
Enquiries please contact Sally Teesdale by email apparel@dyc.org.nz or phone 445 3260.
---
Devonport Yacht Club
Apparel and Merchandise Catalogue

---
POLAR FLEECE VEST

DYC 510

Unisex: Mens/Ladies
Colour: Navy
360gsm anti-pill polar fleece with polyester lining
Classic fit
Full front zip with storm flap
2 front zipped pockets
Binding on armholes, collar and stormflap
Tailored back hemline

Sizes: XS, S, M, L, XL, 2XL, 3XL

Measurements: ½ Chest: XS-54.5 cm, S-57 cm, M-59.5 cm,
L-62 cm, XL-64.5 cm, 2XL-67 cm, 3XL-69.5 cm

Price: $65.00
POLAR FLEECE PULL OVER

DYC 501

Unisex: Mens/Ladies
Colour: Navy/Grey
Weight 360gsm anti pill polar fleece
Classic fit, front half zip, elasticised wrist bands
Contrast collar insert
Two side seam pockets
Adjustable drawstring in hem

Sizes: 3XS, XS, XS, S, M, L, XL, 2XL, 3XL

Measurements: ½ Chest: 3XS-51 cm, XXS-55 cm, XS-59,
S-62, M-65 cm, L-67 cm, XL-70 cm, 2XL-71 cm, 3XL-73 cm

Price: $70.00
LEGACY VEST - MENS

DYC 511

Colour: Navy/Navy
100% polyester microfibre outer
Classic fit
Fully lined with microfleece and polyfill
Concealed plaquet
Tape puller on two way zipper
Two zippered welt pockets
Quilted stitch detailing
Straight hem

Sizes: S, M, L, XL, 2XL, 3XL
Measurements: ½ Chest: S-58 cm, M-60.5 cm,
L-63 cm, XL-66.5 cm, 2XL-68 cm, 3XL-70.5 cm

Price: $70.00
LEGACY VEST - LADIES

DYC 512

Colour: Navy/Navy
100% polyester microfibre outer
Fully lined with microfleece and polyfill
Concealed plaquet
Tape puller on two way zipper
Two zippered welt pockets
Quilted stitch detailing

Sizes: 8, 10, 12, 14, 16, 18
Measurements: ½ Chest: 8 - 50 cm, 10 - 52.5 cm, 12 - 55 cm,
14 - 57.5 cm, 16 - 60 cm, 18 - 62.5 cm

Price: $70.00
POLO SHIRT: MENS
DYC 521
100% polyester breathable, moisture control fabric.
Lightweight action polo with 3 button placket.
Colours: Navy, Grey, White
Sizes: XS, S, M, L, XL, 2XL, 3XL, 4XL, 5XL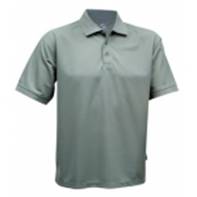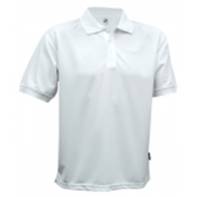 POLO SHIRT: LADIES
DYC 522
100% polyester breathable, moisture control fabric.
Lightweight action polo with 3 button placket.
Colours: Navy, Grey, White
Sizes: 8, 10, 12, 14, 16, 18, 20
Price: $40.00
RUGBY KNIT JERSEY

DYC 530

Unisex: Mens/Ladies
Colour: Navy/White
70% Polyester 30% Cotton

Sizes: S, M, L, XL, 2XL, 3XL, 5XL

Price: $65.00
Currently Unavailable

Currently Unavailable
SPINNAKER JACKET

DYC 540

Unisex: Mens/Ladies
Colour: Navy
Outer 100% polyester, inner 100% polyester mesh lining
Light shower proof jacket with raglan sleeve
Full front zipper and 2 angled zippered front pockets
Hidden contrast zippered hood with adjustable drawstrings
Elasticised narrow rib cuff

Sizes: XS, S, M, L, XL, 2XL, 3XL, 5XL

Price: $60.00
T SHIRT - MENS
DYC 550
190GSM 100% Combed Cotton.
Colours: Navy, Grey, Red, White
Sizes: XS, S, M, L, XL, 2XL, 3XL, 5XL


T SHIRT - LADIES
DYC 551
190GSM 100% Combed Cotton.
Colours: Navy, Grey, Red, White
Sizes: 6, 8, 10, 12, 14, 16,18, 20

Price: $25.00
T SHIRT - KIDS
DYC 552
Colours: Navy, White
190GSM 100% Combed Cotton.
Colours: Navy, Grey, Red, White
Sizes: 2, 4, 6, 8, 10, 12, 14, 16

Price: $20.00
BEANIE, Cable Knit, Wool Blend

DYC 570

Colour: Navy
Wool blend
Polar fleece strip inside

Price: $20.00
BEANIE, Micro Fleece

DYC 571

Colour: Navy

Price: $20.00
PEAK CAP

DYC 573Colour:

NavyStructured 6 PanelLow ProfilePre-Curved PeakFabric Covered Short Touch Strap

Price: $20.00
BUCKET HAT

DYC 574

Colour: Navy
Microfibre Adjustable Bucket Hat
Structured Brim
Small/Medium, Large/XLarge

Price: $20.00

Picture Coming Soon
BRIM HAT

DYC 576

Colours: Navy, White
Poly Cotton
5 Panel Square Front
Plastic Strap

Price: $20.00
DYC CLUB BURGEE

DYC 580

Price: $50.00

Picture Coming Soon